Welcome to the Clock Tower Wiki, the community encyclopedia about Clock Tower that you can edit! We are dedicated to presenting the most accurate information. Warning: This wiki contains many plot details about the series. Please take care about what you read! 'This wiki is dedicated to the Clock Tower series, Please do not add Haunting Ground to this wiki.
Featured Article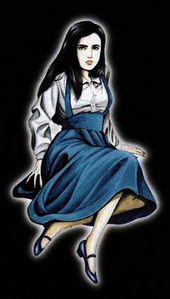 Jennifer Simpson is the main character in the very first Clock Tower and Clock Tower 2.
Content
Poll
What is your favorite Clock Tower game from the series?
Random Image
Random Quote
"Don't be afraid, Alyssa..."- Bates
Did You Know?
Ad blocker interference detected!
Wikia is a free-to-use site that makes money from advertising. We have a modified experience for viewers using ad blockers

Wikia is not accessible if you've made further modifications. Remove the custom ad blocker rule(s) and the page will load as expected.